The price of this pure silicone penis is relatively high, but with a score of 4.4, it proves to be value for money.
  Super Sized
Realistic Dildo
  Grab hold of his full, realistic balls or use the suction cup base to thrust up to 8 inches of this monster dildo deep inside. The rounded and shaped head knows just how to juice your hot spots for explosive pleasure, while raised veins massage with your every move.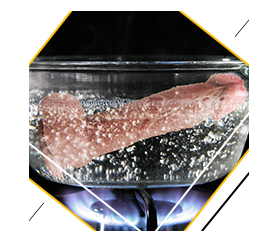 Premium Silicone
  Pure silicone can be fully sanitized and is non-porous.dildos can be set in boiling water for two minutes or run through your dishwasher. After washing a dry over with a towel and the dildo is all ready to be stored away until it's next use.Firm core shaft is covered in a soft, pliable exterior, much like an actual male erection. The smooth, pliable outer is designed to feel like skin. The harder inner mimics the hard muscles of real thing.
This dildo is firm, yet flexible, allowing for more targeted internal stimulation.
  Strong Suction Cup Base
  Want to go hands-free thrills?
This dildo's strong suction cup attaches to any non-porous surface and stands up tall
, so you can bounce down on it or grind back into it for the perfect dildo fantasy.wildest intercourse you have ever experienced! This giant dildo is even compatible with strap-on harnesses, so get ready to swing a big bat when you wear it.Have powerful climax alone or invite your lover to join in the fun!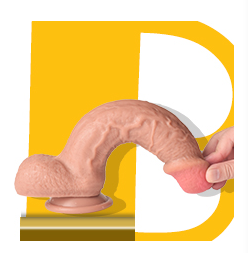 Flexible, Free to Bend
  No matter how passionate and wild you get with it, dildo bends with you, whether you're on your back, sides, or tummy.
This flexibility also makes it fun to take into the bedroom with your lover.