5.5LB Anal Male Masturbator with Testicles, Realistic Butt Masturbator with Plump Hips and Tight Anus for Men Masturbation, Goyha Male Sex Toy for Gay Sex 
 【Special Design for More needs】"I'm looking for a gay ass, I just want products that fit my needs..."We heard everyone's voice, and a male sex doll that satisfies everyone's needs appeared.This gay sex toy has elastic testicles and a tight anus for giving you a real experience.

  【Super realistic testicles】 Doggy-style anal sex toys, let you see his private parts clearly. There are real proportions of testicles between the hip flaps, and the meridians in the perineum show his feeling of falling. The surface of the testicles full of veins, coupled with the soft and elastic real skin touch, will bring you a double impact of vision and touch at the same time.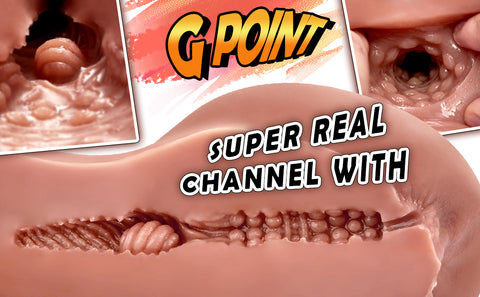 【Elaborately designed anal channel】 The channel of this male love doll is very tight. The folds at the entrance allow you to be tightly wrapped as soon as you enter. The inner wall of the channel has a variety of particles and lines, which will bring you a different friction experience. This realistic male masturbator also has a special raised G-spot design that allows you to easily grasp his sensitive points, and every friction will bring you pleasure.

  【Real skin feel】The male stroker is made of soft and high-quality human-safe TPE material, super elastic and flexible. It is as soft as real skin and feels very comfortable to the touch. We recommend using it with a sex lubricant for a more natural sensory experience.

  【Passionate sex with sunny boys】With plump buttocks, tight anus, and soft testicles, the male sex doll that combines these characteristics will spend a passionate sex with you. Imagine you grasping his hips vigorously, every time you thrust, your testicles will touch his testicles. His sensitive points are frantically rubbed by you, when you ejaculate in his body, he will reach an orgasm with you.