14LB Male Masturbator Fat Ass with 3D Tight Vagina Anal Tunnel, Realistic Male Masturbator Sex Toy, Goyha Pussy Ass Masturbator Sex Doll for Backdoor Position

  [1:1 real ass size] This half-body ass masturbator is not something you can do with one hand! You can squeeze your hips for a realistic feel, grab each cheek and bring your fantasies to life with this double-pleasing, plump, firming butt cheek for a realistic feel.

  【Real details of visual pleasure】Every detail of this sex doll can tell you with eyes, those goose bumps aroused by eroticism, real vulva details, slender body showing bikini bridge, all you see are youthful vitality girl!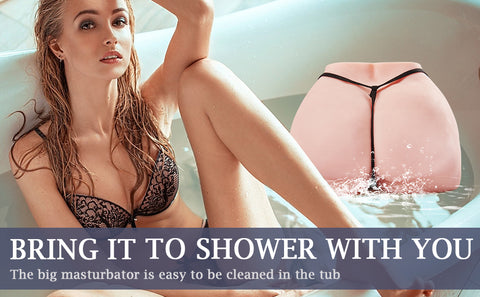 [Do whatever you want with her] Missionary, puppy, cowgirl, whatever position you like, this bad girl will be at your disposal. This love doll has a full vagina anal section for you to play with!

  【Vagina and Anus】Two tight little holes are ready to massage every inch of your manly flesh. The textured tunnel begs for a good impact, and the closed-back design creates powerful suction for an explosive release every time!